Manufacturing of bathtubs from precious types of wood
with preservation of their warmth and powerful energy for you!
We produce wooden bathtubs of premium and elite class using our own technologies for connoisseurs of natural materials and works of art!
For any questions, contact our specialist in any convenient way right now!
Мы работаем для вас
в Новогодние праздники !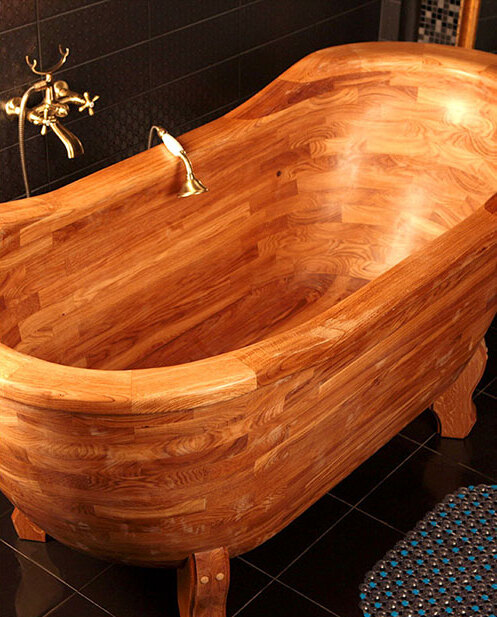 For over 20 years, Barel has specialized in the production of baptistries, showers and phyto barrels with hoops. There are grateful buyers all over Russia, as well as in France, Italy, Germany, Czech Republic, Israel.
When creating expensive wooden bathtubs, we strive for such quality, that the product becomes a work of art.
For elite country houses, chamber hotels, family residences, making a choice of sanitary ware made from natural materials (stone, wood, metal alloy), we offer the most "warm" and natural solution for the body.
Order a specialist consultation, and he will call you back in a few minutes!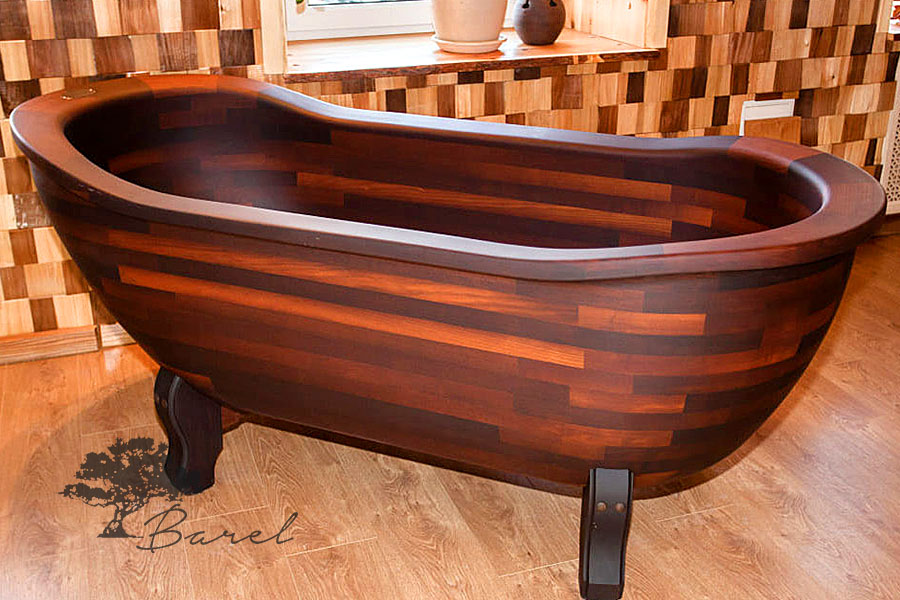 Ash texture has a picturesque look, nobly heavy weight and durability. It has high resistance to deformation and impact, which is the strong point of the breed. It resembles an olive tree in color.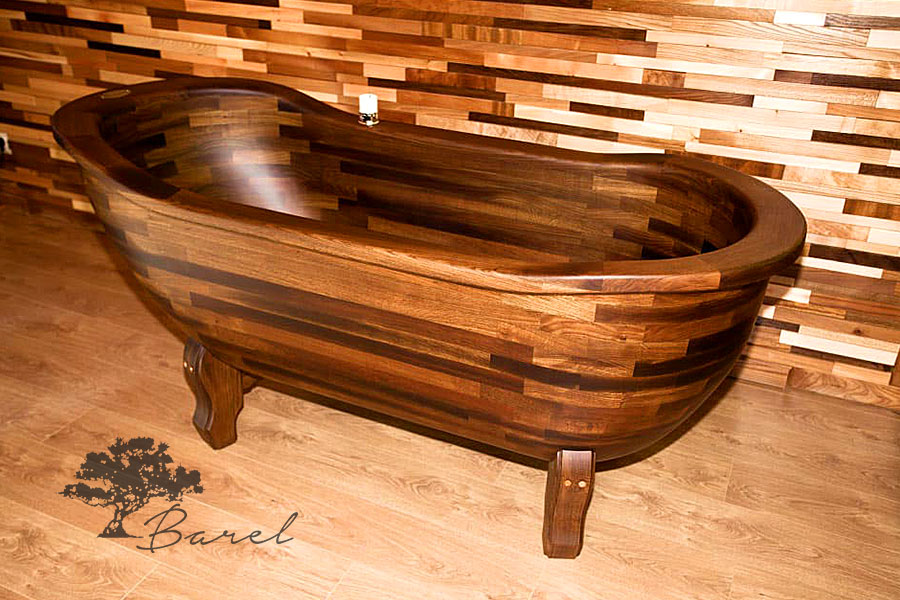 We use a radial cut for the lamellas going to the walls of the bathtub. Large core rays are clearly visible in it. The older the oak, the darker the wood, the more clearly the veins and pattern of the central part are distinguished.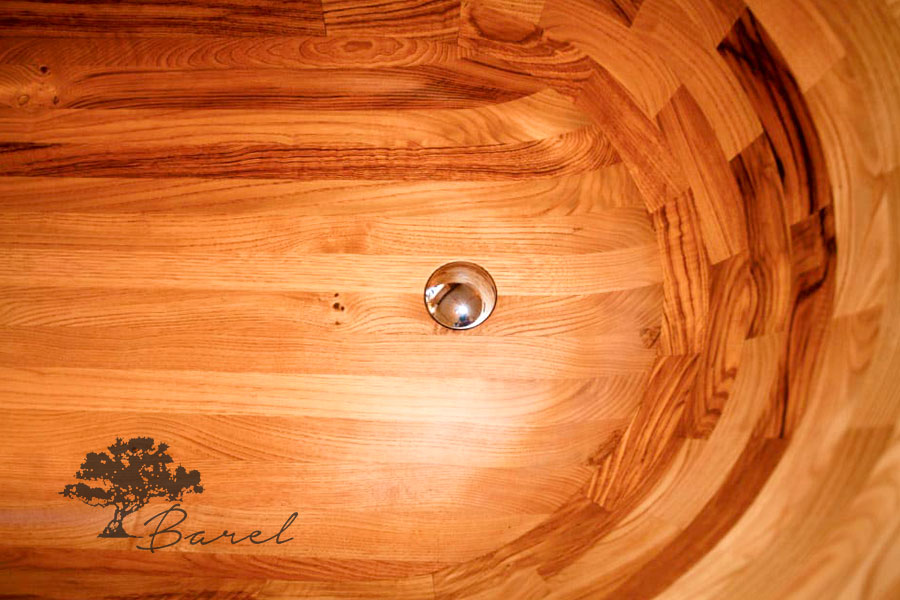 It is created from 200 year old Castanea vulgaris chestnut, which has a noble color and healing properties. We prepared it almost 5 years ago. All this time, it was properly stored in an equipped warehouse.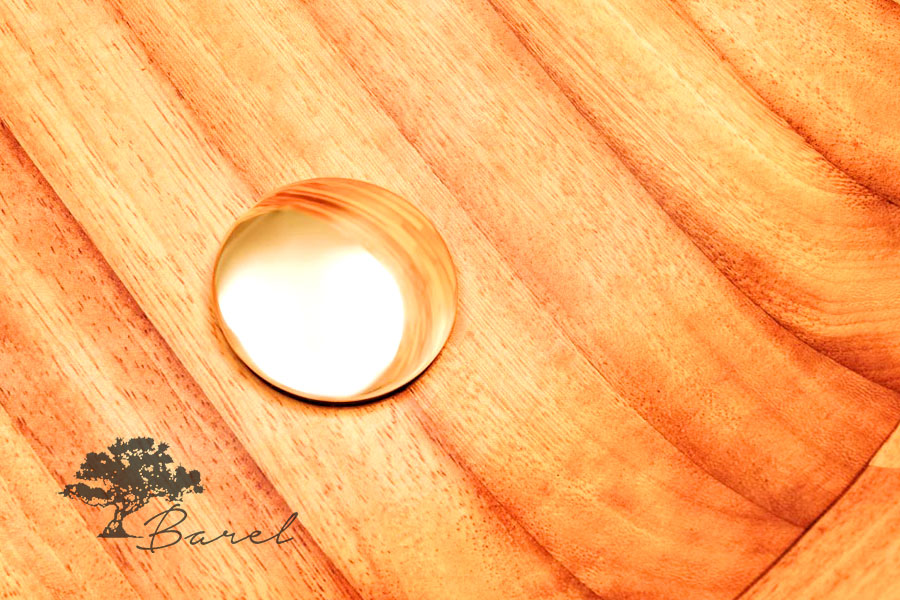 It is made from natural teak imported from Southeast Asia. On the cut, it has an even, golden brown color. The uniqueness is given by the bright red veins that penetrate all layers from the core to the bast. Wood does not absorb water and does not support combustion.
Process of the making of a wooden bath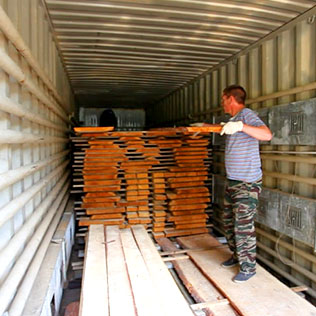 1
Selecting a tree, sawing it. After this, the obligatory drying of the wood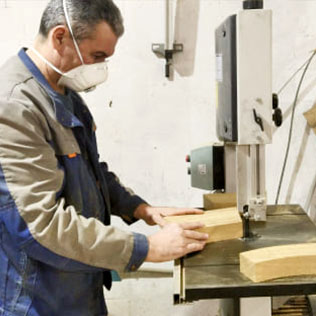 2
We cut out details, select a harmonious mosaic with the designer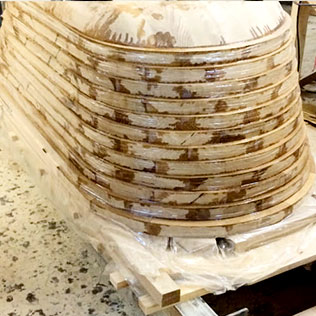 3
We start assembly at the desired temperature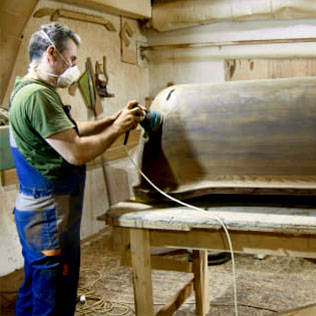 4
Sanding by hand to a silky sheen while maintaining the grain of the wood texture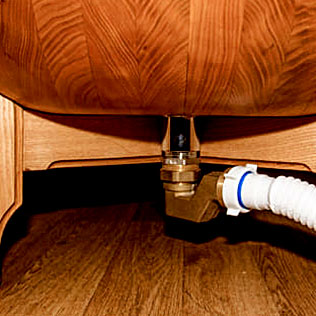 5
Plumbing fittings for reliable operation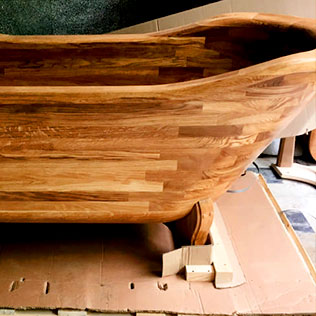 6
We deliver the finished product to your home and carefully install it
The advantages of our baths
We produce elite class bath tubs
We use a unique manufacturing technology
Warranty for wooden bathtubs 60-80 years
We use materials of the highest quality
Shipment to all countries in Europe
We work according to an official contract
The service life will last for several generations
Deliveries across Asia and Europe
Do you have any questions?
Please leave your phone number
and we will call you back as soon as possible