Manufacturing of baptistries, baths, gazebos and other elements for the
house and bathhouse from natural rare species of wood of the highest quality!
High-quality collapsible baptistries are an important element of the bath complex. Holding its position as a reputable manufacturer of hot tubs in Russia and Europe, Barel offers its customers premium products, which are distinguished by unsurpassed quality and reliability. Over the years of our work, we have gained invaluable experience that helped us develop our own technologies that allow us to create products of the highest quality.
Компания «Барель» является лидером по изготовлению деревянных ванн на заказ по готовым или индивидуальным проектам. При производстве применяются ценные породы дерева, такие как тик, каштан, термобереза, дуб, термоясень и другие. Продукция соответствует требованиям российских и международных стандартов и поставляется во все регионы России, а также страны Европы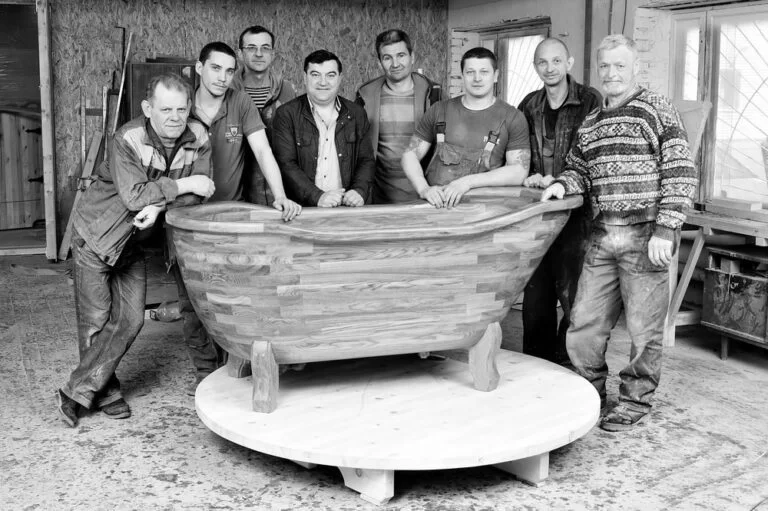 The history of Barel began in 1999, when a small woodworking enterprise was opened at one of the industrial sites in the city of Noginsk near Moscow. The first clients were offered options of their own author's design - wooden baptistries and bathtubs, as well as shower cabins.
Professionalism, respect for customer requests, high quality products - all this allowed the Barel company to take its rightful place in the market. Today LLC "Barel" is the No. 1 manufacturer on the market of premium and elite-class wooden baptistries, bathtubs and phyto-barrels in Russia.
The geography of our customers stretches from Kaliningrad to Vladivostok, and the company's products have found their customers in France, Italy, Czech Republic, Germany, Finland, Israel and other CIS countries.
Do you have any questions?
Please leave your phone number
and we will call you back as soon as possible